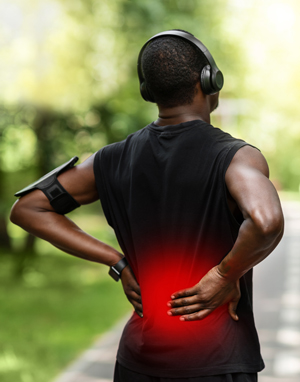 Thursday, May 6th, 2021 – San Diego, CA – Synergy Orthopedic Specialists, San Diego's largest privately-owned Orthopedic practice opens a new location in UTC, La Jolla. SOS4PAIN will extend the group's coverage of musculoskeletal injury and will focus primarily on orthopedic non-surgical care. The 3,750 sq. ft. facility is located at 9339 Genesee Ave, Ste 150, San Diego, CA 92121 and will feature chiropractors, acupuncturists, massage therapists, and pain management specialists.
"San Diego is an active community: we run, hike, surf, swim, and play sports year-round. At Synergy Orthopedics we believe in catering to our patients' musculoskeletal care with a variety of options to achieve optimal results," said Tal S. David, MD, President of Synergy Orthopedics and a board-certified sports medicine orthopedic surgeon.
"The ultimate goal of care at Synergy SOS4PAIN is to diagnose and treat causes of pain to restore joint mobility so that our patients can return to an active and independent lifestyle – all while learning exercise, flexibility, and preventative ergonomics. Integrating orthopedic and chiropractic care, massage therapy, and acupuncture is a powerful way to achieve these patient goals," said Anthony Salmon, DC, chiropractor at Synergy Orthopedic Specialists.
The team of specialists at Synergy Orthopedic Specialists work together to provide patients with an integrated approach to musculoskeletal care, delivered with the highest standard of excellence. The team focuses on Sports Medicine, General Orthopedics, Upper Extremity, Lower Extremity, Hand, Foot & Ankle, Spine, and Total Joint Replacement. With over 15 locations throughout San Diego from Sorrento Valley to Chula Vista, the medical group features three physical and occupational therapy centers, as well as an imaging center with MRI.